In 1990 Renault launched the Renault Clio and the car has been an amazing success. It got a newer larger front grille and new C-shaped daytime running lights giving it a fresh new look. Appearance-wise the new Clio is a little shorter, a touch lower and quite a bit wider making the car look a bit more robust and handsome.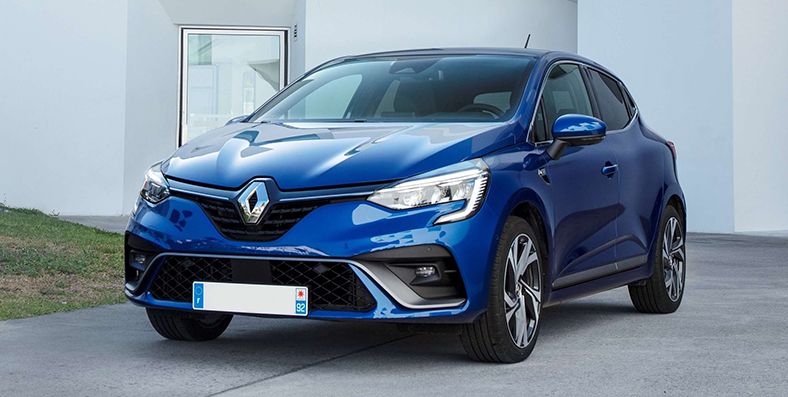 The Renault Clio is a good case for smaller cars. It comes with 1.0-liter non-turbocharged three-cylinder petrol that produces 74 hp, followed by a 1.0-liter turbocharged engine with 99 hp.
The TCe 130 comes in with a 1.3-liter four-cylinder turbo with 128 hp and has an automatic transmission. There is also a 1.5-liter diesel with 84bhp and there is a hybrid version as well with a  CVT automatic transmission.
You May Also Read Car Review: 2020 BMW X3
Trims & Prices
While the Renault Clio isn't as good as the Ford Fiesta, Audi A1 and the Volkswagen Polo but it gets the job done and is more than handy and affordable for most of us. Renault Clio offers a diverse arrangement of trims and engines. And the price for the Renault Clio ranges from 18990 to 23990 dollars.
Within this price range, you will find 5 different trim offers and 4 different engines. There are two fuel types for the Clio with both gasoline and diesel available along with a hybrid option. Now let's take a look at the engine and specs of the car.
2020 Renault Clio Engine, Specs & Performance
While there are many different trims available the best in our opinion are the 1.0-liter TCe 100 and the range-topping 1.3 TCe 130 where both have turbocharged engines. Now the TCe 100 does have more power than the Volkswagen Polo 1.0 TSI 95 but performance-wise it doesn't feel that powerful.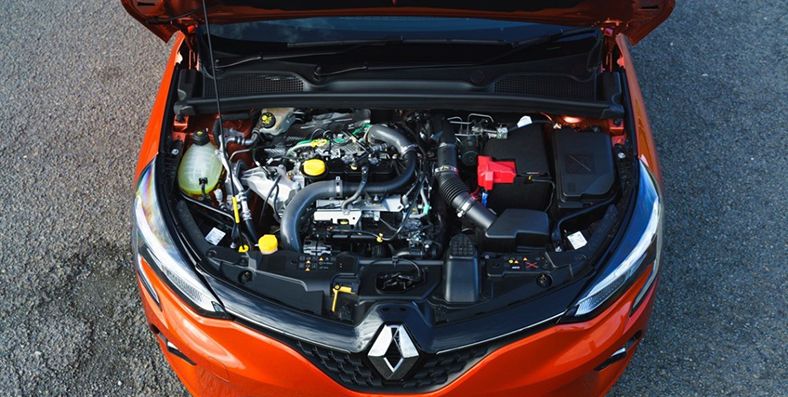 The 2020 Renault Clio does have more power but has a lower torque output. It also has lower revs than the Polo trim making you work extra hard on the engine to make progress. Now you can push the Clio to 500rpm however you will often find yourself in lower gears to reserve fuel.
Now the polo or Seat Ibiza is much easier to drive than the Clio in this regard. However, if you buy the 1.3-liter TCe 130 you will feel a big upgrade in power and performance. You can really test it out if you take it out of the city.
2020 Renault Clio Interior, Connectivity & Safety
Now that we are done looking into power and performance let's look at the interior. The 2020 Renault Clio doesn't have electric adjustments however it does provide a decent amount of seat adjustments for its drivers. The S Edition and RS Line trims are better equipped to provide comfort during tight cornering with its sportier seats with more side bolstering to help.
For the steering wheel, Renault installed a reach and rake system for you to adjust and find the right position for you. The steering was designed in a way so that you can see the instrument cluster or if you have the S Edition then you will be able to see the  7.0in digital TFT screen.
While you can switch between different digital displays however it doesn't have the configurability and clarity like the Polo. The RS line is the best of the bunch with a 10-inch display which makes the cluster much more impressive.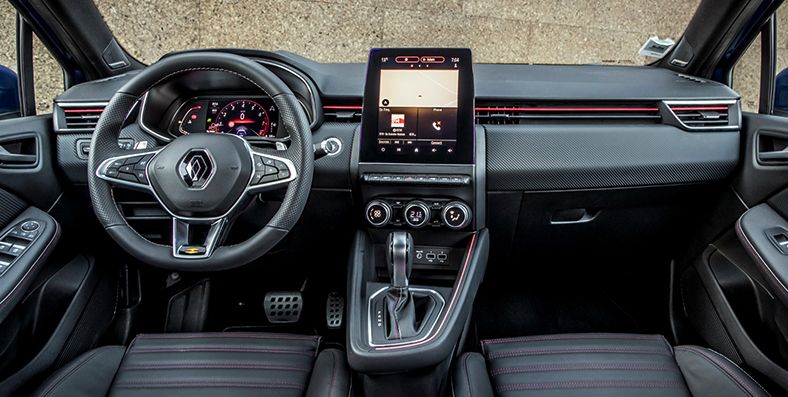 Let's now move on to the connectivity. Now if you are getting the entry-level trim you will get 4.2in multimedia display screen with DAB radio, Bluetooth connectivity and USB and aux inputs. However, if you get the iconic trim then things like a 7.0-inch touchscreen infotainment system and also add Android Auto and Apple CarPlay smartphone mirroring come standard.
Now even though the system is pretty great it doesn't hold up to Polo's high-resolution graphics. The two top tier trims get a larger 9.3in portrait-set screen that mimics an iPad or your phone when you use it.
While its functionality is good it still is a bit laggy and basic. However, one thing that can help is that it has five touch-sensitive buttons at its base for infotainment shortcuts but there are no knobs for volume control. If you need more sound performance then you can also get the Bose premium speaker system as an upgrade.
You May Also Read Car Review: 2020 Chevrolet Camaro ZL1
Your Average Joe
Well, there you go that concludes our 2020 Renault Clio review. Now we know that it isn't the best car around but it gets the job done. With overall good performance, it's one of the most affordable cars around. If you are looking for a small car that will help you get the job done then the Renault Clio will be perfect.
With that being said our review comes to a close. Let us know in the comments below how you like the car and let us know which car you prefer as a small car option. Till next time, See Ya!