In this day and age, a car is a mandatory thing. They just make life easier. Think about the commute to your work, how much worse would it be if you didn't have your car. The convenience of owning a car is vast. From going to work to going to the grocery store to even make impromptu plans and meeting friends.

Just think about this, according to recent studies an average American drives around 13,476 miles per year. That's a huge distance to cover. This basically means that an average American drives around a 1000 miles a month. This means you spend a big chunk of your time in your car.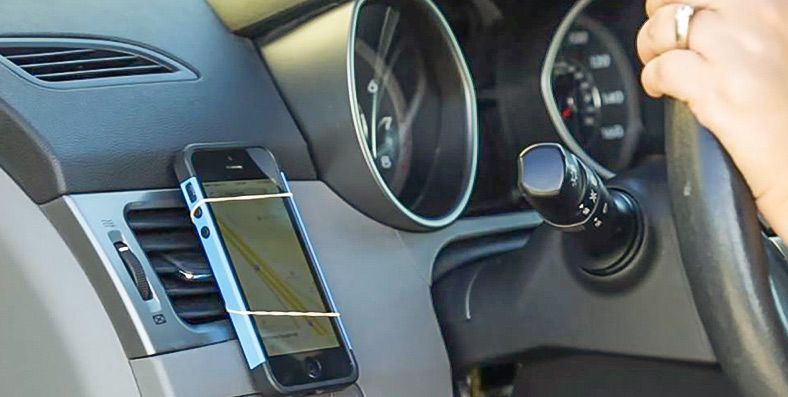 Since you are spending a lot of time in your car it's better to have it clean and running proficiently with a better outlook. To help you with that I have made a list of car hacks basics that you should learn and use in your car.

The list below talks and shows you how you can make your car look smell and feel great without spending a lot of time in the car wash or service center.
DIY Air Freshener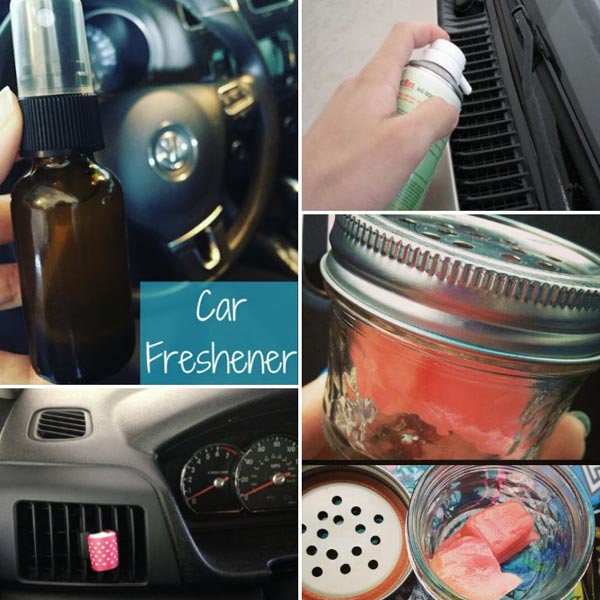 We all want our car to smell fresh and great. This is why there's a product called air fresheners. However, you don't really need to buy air fresheners to have your car smell great. You can very easily make your very own air fresheners.

You can simply get a mason jar and put in some small cubed scented wax in there. After that close the lid. Make sure that the lid has air holes in that is imperative. After that put the jar in your cupholder.

Now when the sun shines bright the heat will melt off the wax and you will have a scented air accentuate throughout the car. It's pretty easy, right? You can go even cheaper if you use a salt shaker from the dollar store it works just as fine.
The Good Ol' Penny Trick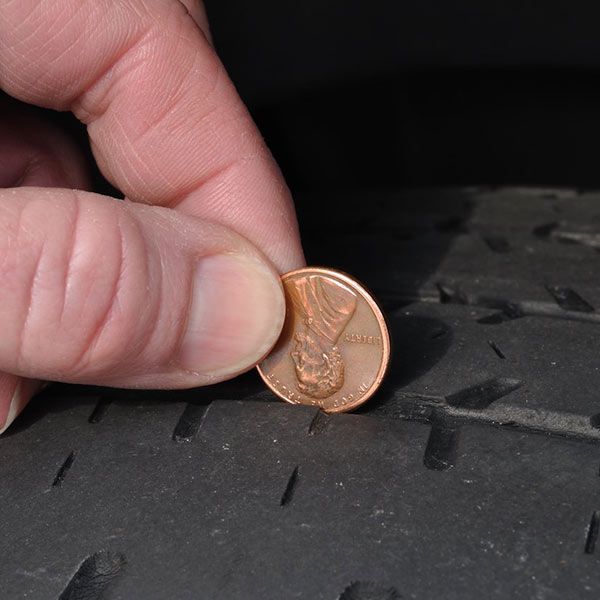 This is a car hack every driver should know. It may not be as glamorous making your car look better but it is very important. This penny trick is about safety. Your road safety is off utmost importance and you should make sure your car's tires are in good shape when driving.

Take a penny, and then put the penny upside down into the tire treads. If you see that the penny went in the tire and is covering part of Lincoln's head then it's ok. However, if the penny only goes in as much where the treads don't touch the head then you need to change tires ASAP!

Make sure you make this hack a part of your regular maintenance. Trust me it will help you out a lot.
Beautify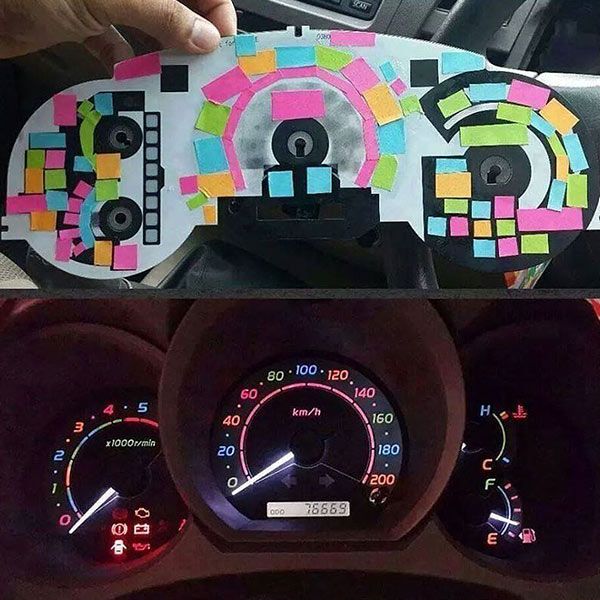 Now if you are into the prettiness of things and want to add some prettiness to your car then you can try this out. This, however, does not have any benefits other than the fact that it looks pretty.

So what you can do is add Post-It notes to cover the light cut-outs in your dashboard. This will create a rainbow light effect that looks really pretty when driving.
Easy-Clean Cupholders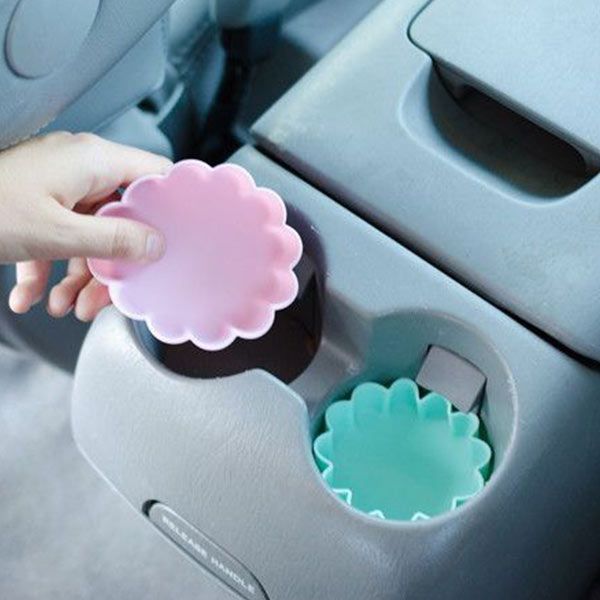 This here is a car interior hack. If you follow this hack then you can keep a part of your car really clean. One of the great plights of having a car is keeping a clean cupholder.

They can get really icky from all the spillage, etc. Simply place some silicone cupcake liners in your cupholder and just pull it out after use. This way you will have clean cupholders all the time.
Makeshift Carabiners Hooks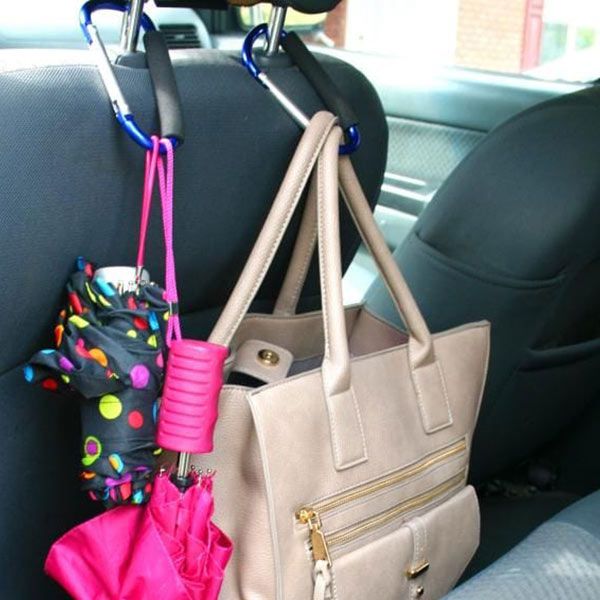 This is a genius car hack that makes extra room in your car for you to carry things. Just get some carabiners and attach them to the hooks of the headrest of the seats and you have your carabiner hooks.

With this, you can keep groceries, purse, umbrella, or pretty much anything off of the floor. A pretty simple trick that anyone can utilize and should utilize.
Sturdy Drink Holders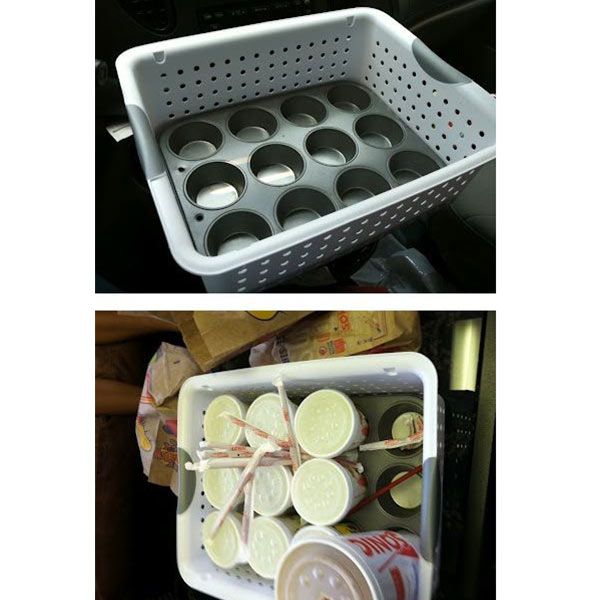 If you have a big family or have a lot of friends then this is perfect for you. Take a small basket put in a muffin tray and you have drink holders. These makeshift drink holders are sturdier than the ones you get at fast-food joints.

They reduce the chance of spillage when driving. On top of that, these muffin trays can hold a lot more drinks. If you think about then there is no better option. Try out this car hack and see how it changes the car dynamics when driving with friends and family.
Trunk Baskets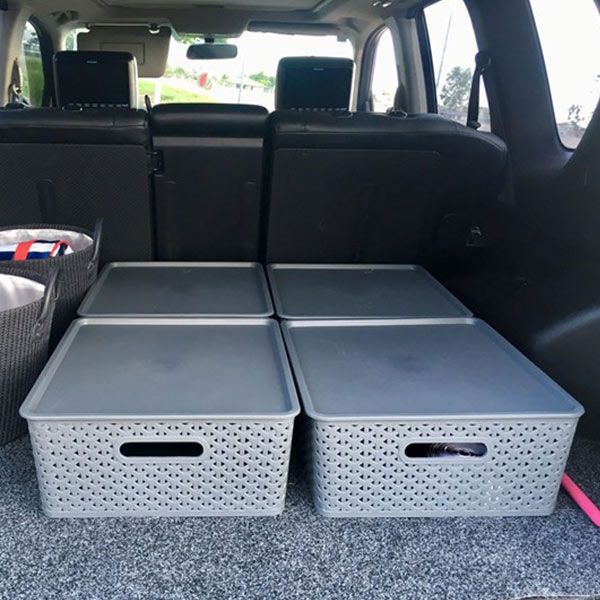 This is a pretty simple car hack but its benefit is amazing. You can use laundry baskets and place them in your car's trunk. Just pop in a couple of baskets in the back.

With those in the back, you can put in your groceries and other things without them being sprawled all over the trunk. Plus they make it easy for you to carry things.
Glove Box Organizer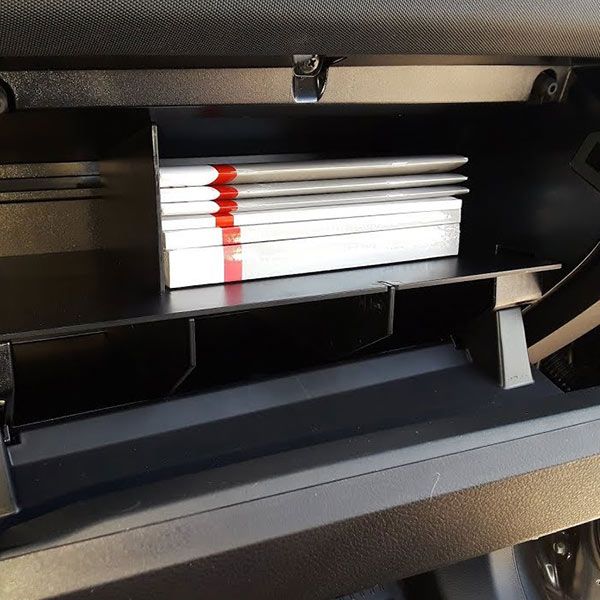 Look into your glove box, what do you see? An eternal entanglement of chaotic papers and knick-knacks? Do you know which is which?

Well, to avoid this chaos here is the perfect car hack. It is simple and you can get in the dollar store. Just get a plastic coupon organizer and then label each compartment.

Then just keep the papers in each labeled slot and you will always have whatever paper you need handy.
Bungee Storage Line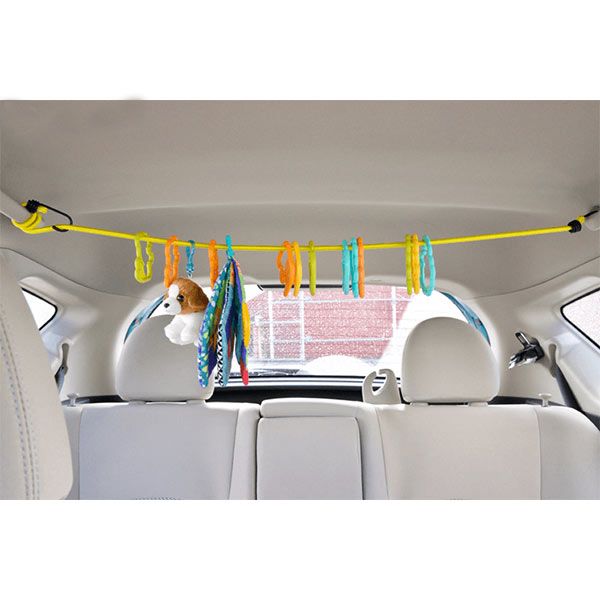 So this is another genius hack for you to store your groceries in the trunk. All you need to do is have two hooks on either side of the truck.

Then when you get your bags just loop a bungee cord through and hang it from one point to the other. And then you will have your bungee storage line.
"No Odor" Hack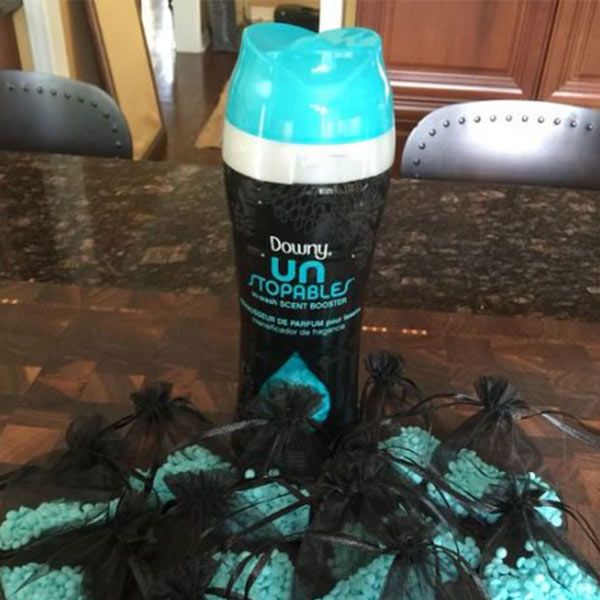 There is this simple and genius car hack that you can use to keep your car smelling fresh all the time. All you need to do is to get some of those super-scented laundry booster crystals.

Then take a drawstring bag and put it in your car. And there you go your solution to the odor problem. Your car will smell fresh for a long time.
Kitty Litter & Ice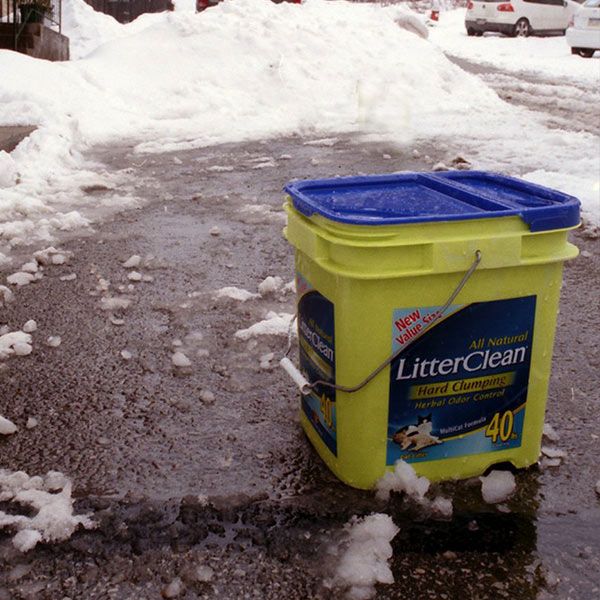 This is a car hack for winter. During winter it can get very dangerous to drive on the road. Due to ice forming on the roads cars often lose traction and that can cause accidents. If you have a cat at home then you have a bucket of kitty litter, or even if you don't you should buy one during winter.

Having a bucket of kitty litter in the trunk can be a lifesaver. You can use it to gain more traction on icy roads. Additionally, having extra weight in the car helps with stability if your car has a rear-wheel drive.
Car Hacks Galore
So there you go these are the 11 basic car hacks that every car owner should know. Remember that there is plenty of useful car hacks out there for you to choose from. Make sure you find the best ones out there that suit your needs.

So go ahead and try them out and let us know which of these car hacks you find most useful. We look forward to your reply, so hit us with your thoughts and suggestions and also let us know what you want us to cover in the future.

This way we will be able to provide you with things that you wanna know. With that being said I will be saying goodbye. Seeya next time!