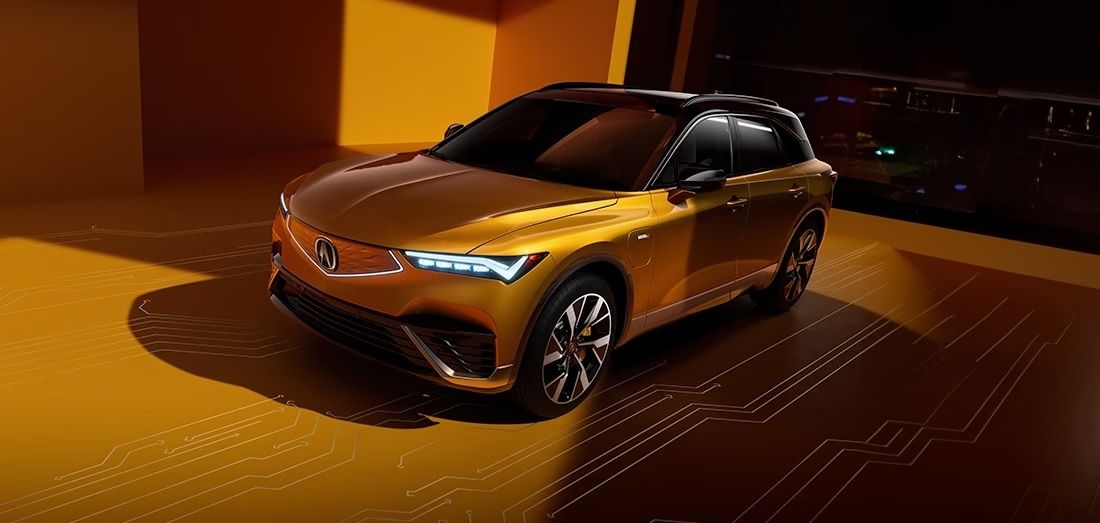 The 2024 Acura ZDX is an exciting new electric SUV that combines Acura's signature sporty driving dynamics with impressive EV range and features. It is set to electrify the luxury SUV segment when it arrives next year.
This all-new battery-powered SUV packs performance, innovation, and appeal. Let's dive into the details of Acura's first long-range electric vehicle based on the first look.
Overview of the 2024 Acura ZDX EV
The Acura ZDX is reborn for 2024 as a midsize, 5-passenger luxury SUV. But this time it runs solely on electricity instead of gasoline.
As their first EV, Acura aims to blend the performance, quality, and driving feel people expect from the brand. The ZDX EV targets eco-friendly buyers who still want a thrilling ride.
It will compete directly against EVs like the Tesla Model Y, BMW iX, Mercedes EQS SUV, and others vying in this growing electrified luxury crossover space.
Underpinnings: GM Ultium Platform Enables Quick Launch
Acura chose to build the 2024 ZDX on the General Motors "Ultium" battery electric architecture. This platform also underpins EVs like the Cadillac Lyriq.
Sharing this proven EV platform allowed Acura to get their first fully electric model to market faster. Developing a proprietary architecture from scratch would have taken significantly more time and investment.
So GM supplies the essential EV foundations like the battery pack and electric motors. But Acura took charge of the exterior styling, interior design, vehicle dynamics, and all the software. So they assure it will still feel like an Acura despite some GM roots.
Two distinct ZDX Models: A-Spec and Type S
The 2024 Acura ZDX will come in two variants at launch:
ZDX A-Spec – This base model uses a single electric motor powering the rear wheels. Output is around 340 horsepower. All-wheel drive will be optional.
ZDX Type S – This range-topping version employs a high-output dual-motor AWD powertrain generating approximately 500 horsepower for serious performance.
Having two motors (front and rear) allows more power while also improving handling and traction. But the range takes a hit compared to the single-motor A-Spec.
Driving Range and Charging Capabilities
For any electric vehicle, driving range and charging speed are critical factors for buyers.
The rear-wheel drive ZDX A-Spec is estimated to achieve 325 miles on a full charge. Opting for AWD drops the range slightly to around 300 miles.
The more powerful AWD Type S model is rated by Acura at 288 miles of range.
These figures compare well against rivals like the 322-mile Tesla Model Y Long Range. All ZDXs will use a large 102 kWh lithium-ion battery pack.
The charging speed is also impressive. The maximum rate is 190 kilowatts at appropriate direct current (DC) fast charging stations.
What does this mean? Acura claims you can add about 80 miles of range with just 10 minutes of optimal charging. That allows faster long-distance travel with less downtime.
In summary, the ZDX offers excellent range and charging capabilities for a luxury EV SUV.
Standout Exterior Design Revealed
The 2024 ZDX exterior styling aims for a bold, futuristic look with a distinctly Acura flair:
Acura's signature Diamond Pentagon grille gets a fresh modern adaptation without visible openings since EVs require less engine cooling.
Thin Jewel Eye LED headlights flow sharply into the front fenders for an eye-catching style.
The hood peaks toward the windshield before tapering, giving it a "fastback" sports car vibe.
Optional 22-inch alloy wheels on the Type S model fill out the pronounced wheel arches for a muscular, planted stance.
The side profile reveals short front and rear overhangs for a performance edge.
Aerodynamic sculpting aids stability and efficiency at higher speeds.
Overall, the ZDX exterior projects luxury and leading-edge design while remaining identifiably Acura.
Driver-Focused, Technology-Packed Interior
Climb inside the 2024 ZDX, and you'll discover Acura placed a high priority on the driver experience. An aura of luxury and technology pervades the stylish cabin.
Curved digital displays span both the instrument panel (11 inches) and the center console (11.3 inches).
TYPE S models feature sport seats accented by suede-like inserts and contrast stitching.
Premium leather and aluminum trim provide an upscale yet contemporary vibe.
Ambient interior lighting sets a relaxing mood.
A huge panoramic sunroof makes the cabin feel extra airy.
The ZDX interior focuses on blending space-age technology with comfort and class.
Cutting-Edge Driver Assistance and Safety
Acura packs the new ZDX full of active safety and driver assistance:
AcuraWatch 360 includes adaptive cruise control, lane keeping assist, collision avoidance braking, and more.
Evasive maneuvers like emergency collision avoidance become possible thanks to instant EV acceleration and torque.
New Traffic Jam Assist works in congested conditions, controlling speed, steering, and braking automatically.
Highway driving can be nearly autonomous via Acura's Hands-Free Mode, much like GM's Super Cruise. This allows hands-free driving while the car monitors driver's attention.
These advanced technologies promise both convenience and potentially life-saving assistance.
ZDX Type S Cranked to 11
The range-topping ZDX Type S turns everything up to 11 for maximum performance:
With 500 horsepower and AWD traction, Acura says 0-60 mph happens in just 4.5 seconds. That's insane acceleration for a midsize luxury SUV.
Massive 15.6-inch brakes with Brembo calipers provide serious stopping power.
Lower sport-tuned air suspension, adaptive dampers, and sticky summer tires offer handling to rival sports sedans.
Aggressive styling cues like gloss black accents and two-tone paint announce its performance intentions.
The Type S transforms the ZDX into a legitimate performance machine - but with eco-friendly electric motivation.
Key Specs: 2024 Acura ZDX A-Spec vs Type S
| Spec | A-Spec | Type S |
| --- | --- | --- |
| Motor(s) | Single Rear | Dual AWD |
| Horsepower | 340 hp | 500 hp |
| 0-60 mph Time | Est. 5.5 sec | Est. 4.5 sec |
| Range (Est.) | 325 miles | 288 miles |
| Wheels | 20-inch | 22-inch |
| Charging Speed | 190 kW max | 190 kW max |
| Starting Price (Est.) | $60,000 | $70,000 |
An Appealing Luxury EV Offering
Early reviews suggest the 2024 ZDX hits the target for a modern luxury electric SUV. Acura appears to artfully blend several compelling attributes:
Performance stays fundamental to the brand, with brisk acceleration even in the base model. The Type S introduces a new level of bonkers EV speed.
Luxurious, progressive styling inside and out matches what the target demographic expects. Familiar Acura cues adapt well to an EV.
Technology like safety systems, quick charging, and interior gadgets add everyday appeal.
A practical 5-seat SUV body style offers family and cargo versatility.
In total, the ZDX mixes performance, luxury, innovation, and utility for a very promising luxury EV entry. It aims to convert both EV and traditional luxury buyers to the Acura brand.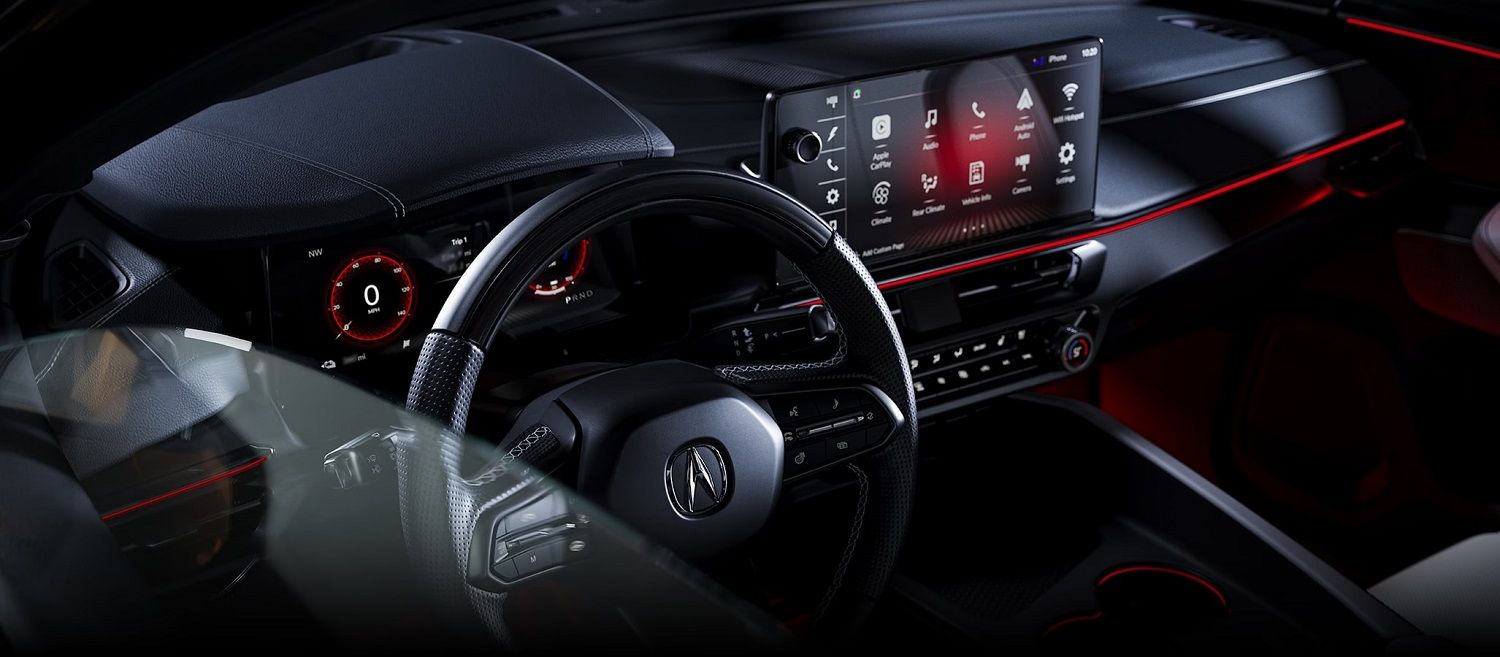 ZDX Pricing and Release Timeframe
Full 2024 ZDX pricing remains unannounced as of early 2023. But Acura suggested the A-Spec will start around $60,000, with the Type S coming in around $70,000, according to the official press release.
These prices align with competitors like Tesla's Model Y, the BMW iX, the Polestar 3, the Mercedes EQS SUV, and more. The ZDX seems well-positioned in the luxury EV marketplace.
You'll be able to order a 2024 ZDX beginning in early 2023. But deliveries to customers won't commence until early 2024 once full production scales up. Availability may be restricted initially.
Conclusion: An Electric Revelation
With the sophisticated and enticing new ZDX, Acura reveals a glimpse into its electrified future. Early opinions suggest Acura successfully infused its signature driving spirit into an EV package.
Both the regular ZDX and sporty Type S models offer something unique. The ZDX combines innovation and performance in an attractive way.
Of course, full reviews will come later to determine if the ZDX lives up to its promise. But as a first effort, Acura appears to have developed a truly compelling luxury electric SUV.
The ZDX makes a bold statement that Acura can embrace EV technology while retaining the brand's core identity.
For eco-conscious buyers seeking a mix of sustainability and excitement, the 2024 Acura ZDX will absolutely merit a close look when it arrives next year. This electric luxury SUV could easily shake up the status quo.