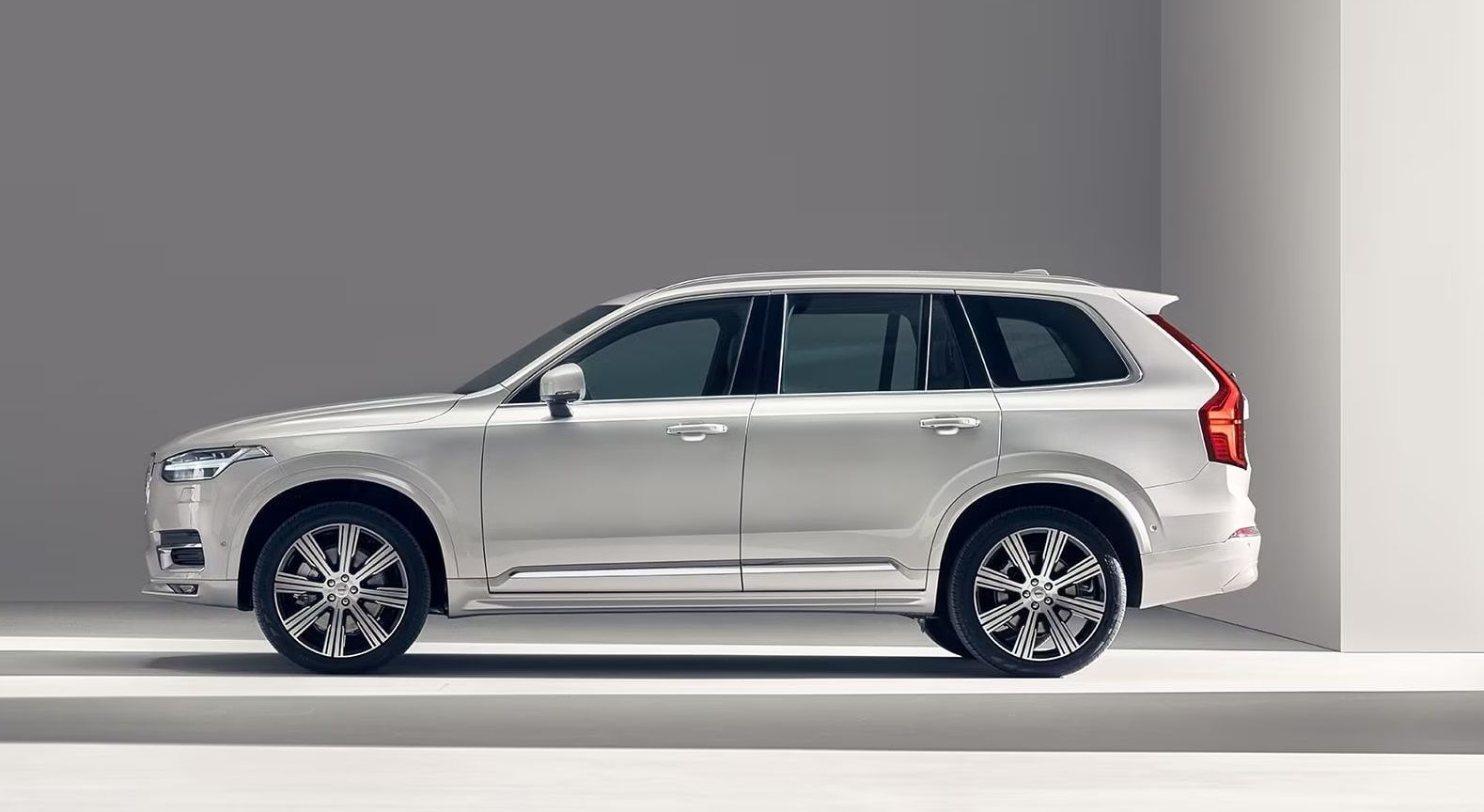 Purchasing your first luxury or premium vehicle is an exciting milestone. Driving home your sleek, high-end new car gives a thrill like no other. However, diving into the world of luxury models for the first time brings challenges you must properly prepare for.
Follow this comprehensive guide to make sure your search for the perfect luxury car goes smoothly. We will walk through how to set your budget, research models, find the best deals and financing, what to inspect when test driving, steps to properly maintain your new vehicle, and 10 other essential tips for buying your inaugural luxury car.
The Complete Guide to Buying Your First Luxury Car in 2023 (A Helpful Guide)
Purchasing your first luxury vehicle is an exciting milestone. However, with high sticker prices and long-term ownership costs, it requires careful research and planning. This comprehensive 2,000+ word guide covers everything you need to know to make a smart and successful luxury car purchase in 2023.
Why Buy a Luxury Car?
Luxury cars offer elevated style, comfort, performance, technology, and status over mainstream brands. Here are some of the key benefits that make them enticing:
●       Superior Craftsmanship - From fine materials to precise engineering, luxury cars feature exceptional fit and finish.
●       Cutting-Edge Technology - They debut the latest tech and safety systems before trickling down to mass market vehicles.
●       Comfort & Convenience - Luxury buyers can expect indulgent features like massaging seats, surround view cameras and premium sound systems.
●       Strong Performance - Sports sedans and SUVs from luxury marques offer spirited acceleration, agile handling and braking.
●       Prestige & Exclusivity - Luxury cars confer status and make a statement about taste, lifestyle and success.
●       Owning the Latest - Frequent redesigns give luxury owners bragging rights to the newest styling and innovations.
However, luxury does come at a cost. Before visiting the dealership, there are several factors you should research and weigh.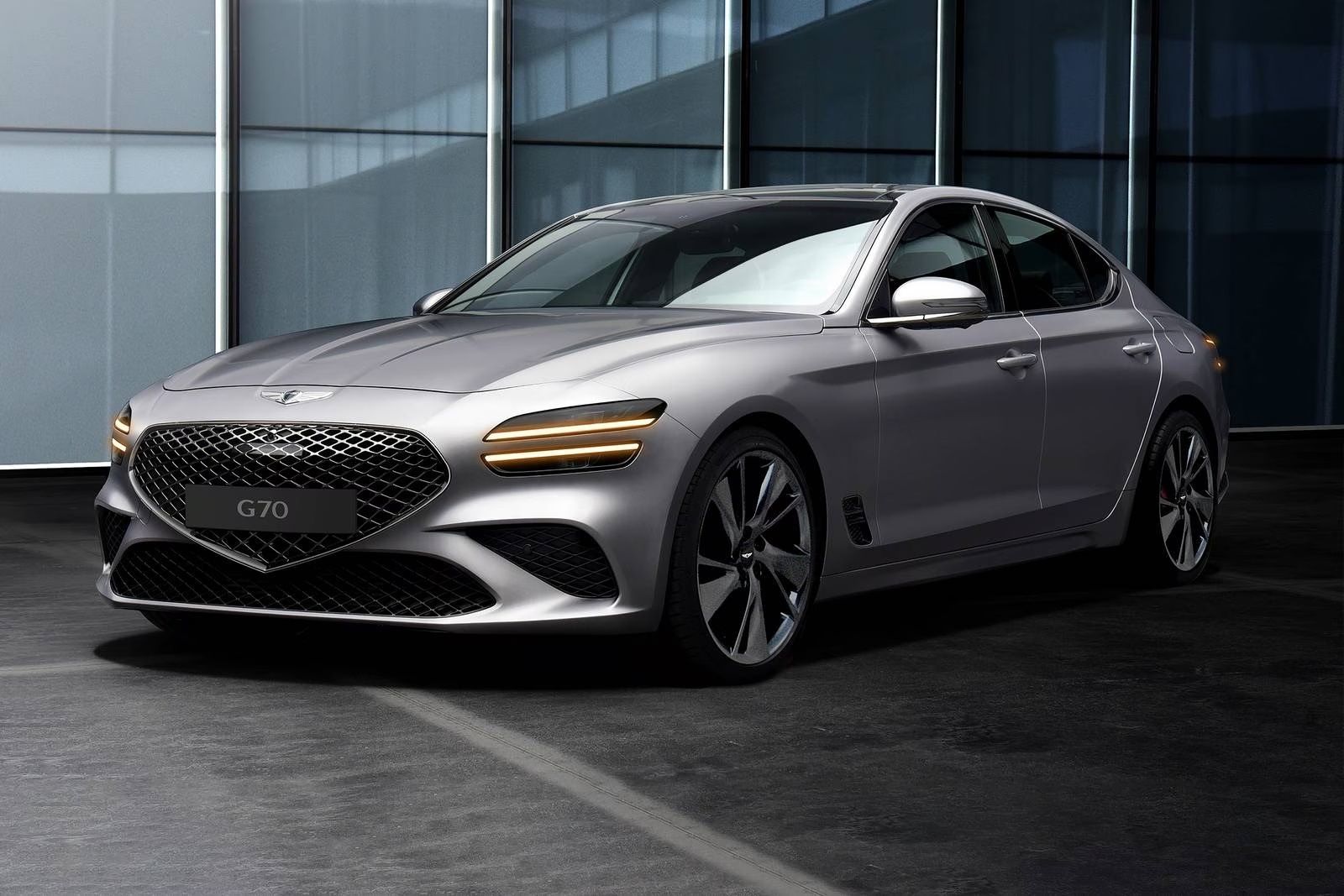 Key Factors to Consider
Purchase Price
Mainstream brands easily top out under $40,000, while luxury cars can exceed $100,000 and some ultraluxury models approach a quarter million dollars. Even base models typically start around $50,000. The good news? You have many choices at various prices.
| Car Class | Starting Price Range |
| --- | --- |
| Subcompact Luxury Sedan or SUV | $30,000-$45,000 |
| Compact Luxury Sedan or SUV | $40,000-$55,000 |
| Midsize Luxury Sedan or SUV | $50,000-$75,000 |
| Full Size Luxury Sedan or SUV | $70,000-$100,000+ |
| Ultra Luxury Sedan or SUV | $100,000-$250,000 |
Fuel Costs
Premium grade gasoline is required for most luxury vehicles. With premium gasoline costing 30-60 cents more per gallon than regular, your yearly fuel outlay will be higher.
| Car Class | Avg. MPG | Est. Annual Fuel Cost* |
| --- | --- | --- |
| Compact Luxury Sedan | 25 mpg | $1,800 |
| Midsize Luxury Sedan | 22 mpg | $2,200 |
| Midsize Luxury SUV | 19 mpg | $2,800 |
*Based on 15,000 miles driven annually and $3.50/gallon for premium fuel.
Insurance Premiums
Insuring a more valuable luxury vehicle typically costs $150 to $300 more per year according to insurance industry surveys. High-end sports cars and SUVs often fall into higher insurance rate categories.
Maintenance & Repairs
Parts and service are more expensive for European and Japanese luxury brands. While maintenance is generally comparable for the first 3 years, costs rise thereafter. Brakes, tires and other wear items also cost more.
| Service | Luxury Car | Mainstream Brand |
| --- | --- | --- |
| Oil Change | $120 | $60 |
| Transmission Service | $450 | $220 |
| Brake Pad Replacement | $450 | $320 |
Luxury car repairs are also more expensive when things break. Budget about 1-2x the cost of a mainstream repair.
Resale Value
Luxury cars suffer from steep depreciation. The car's value can plunge 20% or more in the first year. After 5 years, your luxury car may retain just half its original value. This makes buying used ideal, but leasing very expensive.
| Car Class | Year 1 Depreciation | Year 5 Depreciation |
| --- | --- | --- |
| Compact Luxury SUV | 22% | 59% |
| Midsize Luxury Sedan | 25% | 53% |
| Full-Size Luxury Sedan | 29% | 51% |
Total Owning & Operating Costs
The higher purchase price, steeper depreciation, increased insurance and pricier maintenance add up. Total 5-year ownership costs could be $15,000 to $30,000 more than an equivalent mainstream car.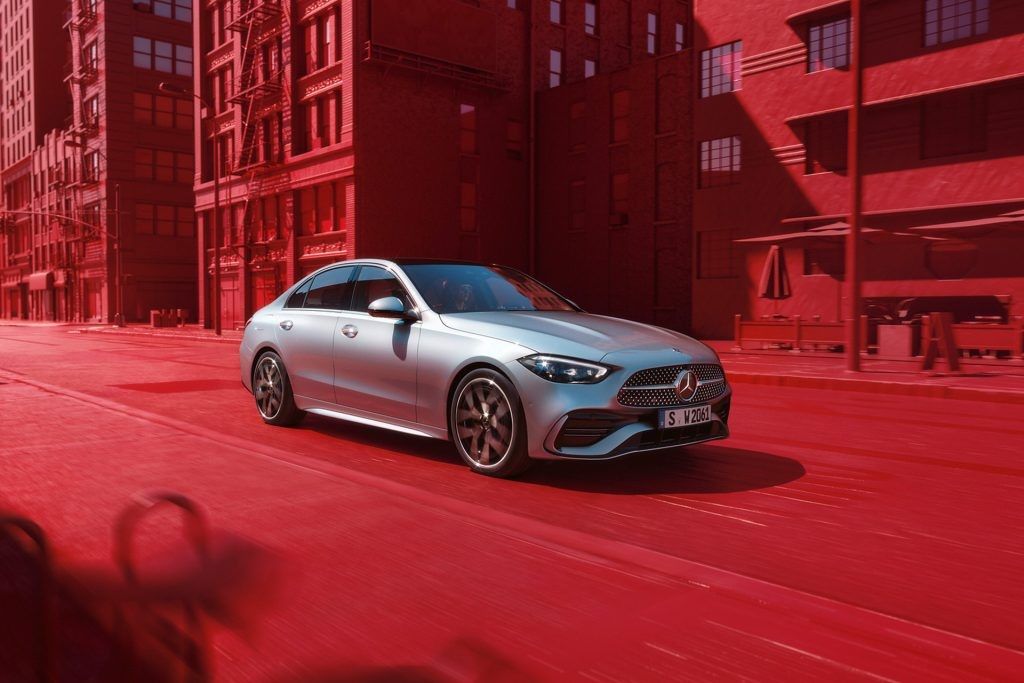 10 Tips for Buying a Luxury Car
Follow this expert advice to find the right luxury vehicle at the best long-term value.
Step 1: Define Your Luxury Car Budget
The first step to take when buying a luxury car is deciding on your overall budget. This may require some research and number crunching. Luxury cars span a vast range of prices depending on make, model, year, mileage, and condition. Brand new models from top luxury brands often start around $50,000 and can exceed $300,000 for ultra-luxury marques like Bentley, Lamborghini, Rolls-Royce, etc.
On the other hand, you can find quality used Mercedes, BMWs, Lexus, Audis, Cadillacs, Infinitis, and Acuras even in the $20,000 to $40,000 range if you look for older models with higher mileage. Defining your budget requires factoring in:
●       Down payment amount: How much can you pay upfront? Is 20% down ideal to lower monthly payments?
●       Monthly payment limit: Set a maximum monthly payment you are comfortable with for a 2-4 year loan term.
●       Insurance costs: Prices are higher for luxury cars; get quotes from insurers.
●       Fuel costs: Premium gas is required for luxury engines. Calculate this cost based on your annual mileage.
●       Maintenance and repair costs: These are typically higher for luxury car brands. Budget 1-2% of the car's value annually for upkeep costs.
By setting clear budget limits before visiting any dealerships, you avoid the temptation of overspending on a too-expensive car. You also filter out models clearly outside your affordability.
Step 2: Research Luxury Car Models, Brands and Options
Once you set your maximum budget, you can start researching the many specific makes and models of luxury and premium vehicles in your affordable price range. Here are the key factors to investigate for models that interest you:
●       Brand prestige and reputation: Mercedes-Benz, BMW, Audi, Lexus, Jaguar, Cadillac, Porsche, Tesla and Land Rover are among the most acclaimed luxury car brands. Compare each brand's prestige, reputation, and owner satisfaction.
●       Performance: Horsepower, acceleration, handling, braking abilities. Test drive to compare performance.
●       Interior luxury features: Leather seats, wood trim, ambient lighting, sound system, touchscreens, WiFi, Bluetooth, etc.
●       Passenger and cargo capacity: Roominess, seating configurations, legroom, trunk space.
●       Safety ratings and technology: Look for models with high safety scores. Research driver assistance features included like collision warning, blind spot monitoring, parking assist, etc.
●       Efficiency: Look for hybrid engine options for greater fuel efficiency and lower long-term costs.
●       Design aesthetics: Make sure you love how the car looks externally and internally. Luxury vehicles prioritize aesthetics and styling.
Create a shortlist of 2-3 models that best fit your must-have features, budget, and luxury car needs. Then plan to test drive your top choices at local dealerships.
Step 3: Consider Purchasing a Used Luxury Car
One excellent money-saving option when buying your first luxury vehicle is purchasing a used model rather than brand new. One or two year old used luxury vehicles often have very low mileage and are in like-new condition. But you save substantially versus current model year pricing.
Luxury leasing has also grown in popularity. This floods the used car market with luxury vehicles coming off two or three year leases with mileage mostly highway driven. Well-maintained lease returns can make great pre-owned luxury purchases.
Just be sure to verify:
●       Mileage and condition: Look for used luxury vehicles with less than 40,000 miles in excellent or "good as new" condition.
●       Maintenance records: Ask to see maintenance logs and confirm routine servicing was performed.
●       Accident history: Get a vehicle history report and ask for disclosure of any accidents or damage.
●       Warranty transfers: Some remaining factory warranty coverage may transfer to you as a subsequent owner. This adds value.
When shopping pre-owned luxury models, don't overlook certified pre-owned (CPO) vehicles. These are low mileage, newer used cars that undergo extensive inspection and reconditioning by dealers. CPO cars often still carry significant remaining factory warranty coverage, adding great value and peace of mind.
Step 4: Arrange Financing Before Shopping
Luxury cars represent a major purchase. Very few buyers can afford to purchase solely with cash in hand. This means arranging financing should be your next step before visiting dealers. Pre-approval for an auto loan does several helpful things:
●       Shows you have serious buying intent and gives you negotiation leverage later when you have secured financing already.
●       Locks in current interest rates before they potentially go up. Rates for a luxury car loan will be higher than a standard vehicle. Good credit (700+ score) secures you the lowest interest rate.
●       Lets you confirm the monthly payment is within your predetermined budget and comfort level before you fall in love with a certain car.
●       Gives you financing already in place if you need to move quickly to purchase a car. Dealers know you are a serious buyer with approved financing.
Banks, credit unions, and online auto loan lenders all offer financing approval based on credit checks. Provide details on the amount you hope to finance, desired loan length, your income, and the car's value. This pre-approval amount becomes your ceiling while negotiating price later.
Step 5: Serious Negotiation is a Must
Now comes the exciting part - visiting luxury car dealerships and negotiating to buy your dream car. But luxury car pricing has more wiggle room for negotiations than standard vehicles. The sticker price is merely a high starting point.
Follow these key strategies to negotiate the lowest possible price on a luxury model:
●       Research fair market value prices first for the specific cars you want using NADA Guides, Kelly Blue Book, and other sources. This gives you a goal price to aim for.
●       Get price quotes from multiple dealers on the same vehicle via email or phone first. Comparing Several dealers gives you more negotiating power to pit them against each other.
●       Mention your pre-approval amount and monthly payment goal to anchor them to your budget early.
●       Point out competitors' lower prices and confirm they can beat or match them.
●       Negotiate out the door price, including tax, title, and fees. Don't let them re-inflate the deal later by tacking on charges after you agree to a certain price.
●       Hold your ground and be willing to walk away if they won't come down to your target price. Serious leverage comes from showing you will exit the deal. Many dealers will re-engage you with better offers to avoid losing a serious buyer.
With the right negotiation strategies, buying a luxury car for several thousand under market value is certainly achievable.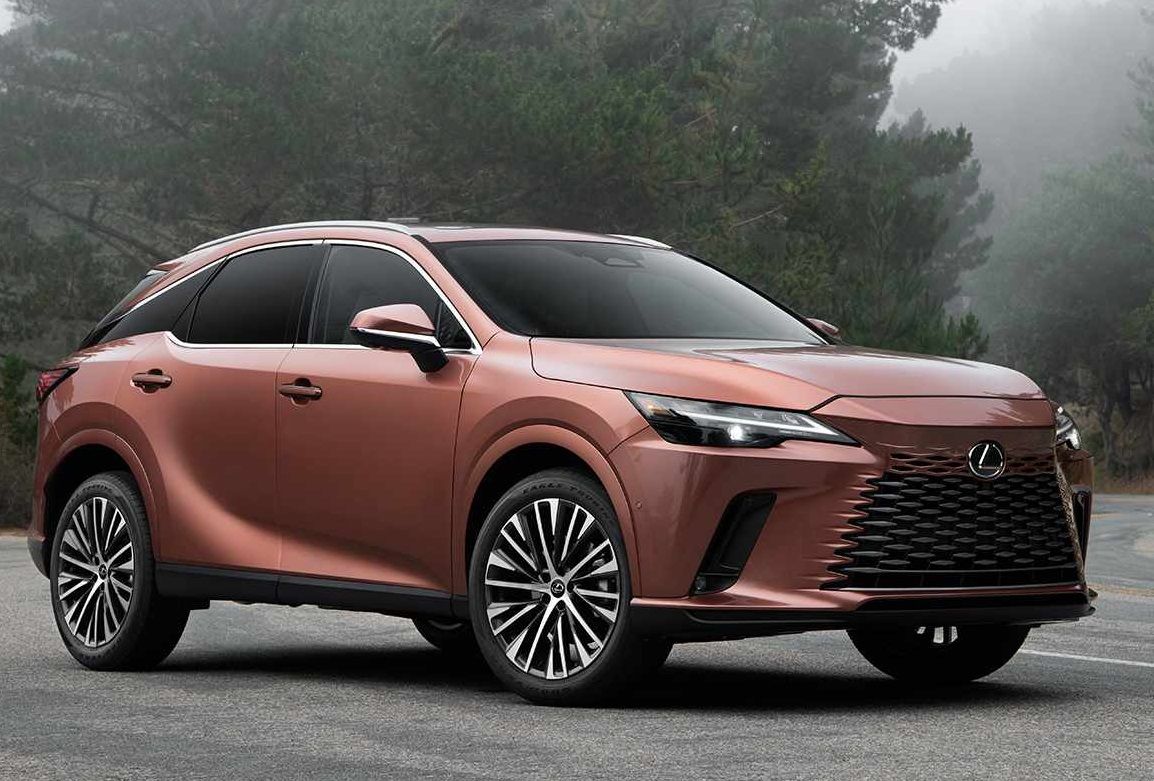 Step 6: Carefully Inspect Before Buying
When you think you've settled on the right luxury car after thorough research and price negotiations, avoid jumping straight to paperwork. First, inspect the vehicle extensively test driving and checking all elements carefully including:
●       Test all features - Use every button, lever, system, and gadget to confirm proper operation. Reject any check engine lights or error codes.
●       Assess overall exterior condition - Inspect paint closely for chips, scrapes or imperfections. Look for body panel alignment issues or large panel gaps. Check all chrome and trim for pitting or damage.
●       Check all interior surfaces and upholstery - Use a flashlight to spot stains, damage, or excessive wear on leather seats and carpets. Test all powered and heated seats. Verify HVAC blows cold air.
●       Take it for a lengthy test drive - Take the car for at least a 20-30 minute spin. Listen for any odd engine noises. Check transmission shifting. Assess braking abilities. Confirm proper steering and suspension. Gauge driving comfort.
●       Have a mechanic inspect it - Paying an independent mechanic to inspect any used luxury vehicle before purchase gives expert insight into current condition and identifies any issues or needed repairs.
Take advantage of return policies as well. Many dealers allow short term returns or swaps if you find issues later after having a mechanic inspect the car. Never skip the inspection step on a major luxury purchase.
Step 7: Review the Warranty Coverage
When purchasing a new luxury vehicle, they will come with a standard new car factory warranty (typically 4 years, 50,000 miles). However, buying extended protection is wise for luxury cars given their costly repair bills. New car extended warranties can be purchased upfront or anytime while still under factory coverage.
For used luxury vehicles, you want to verify any remaining factory warranty based on age and mileage. Also see if certified pre-owned luxury models you're considering might include 1-year or more extended coverage. Then, ask dealers about purchasing a separate used car extended warranty policy for additional years of coverage beyond factory terms.
Key things to assess with any luxury car warranty:
●       Length of coverage terms (years, mileage limits)
●       Deductible charges per visit
●       Inclusions - Does it cover electronics, turbos, electrical systems?
●       Exclusions - What does it not cover? (Deduct through wear, maintenance)
●       Reputation of provider. Are they financially stable? Check rating sites like BBB.
While adding cost, a well-structured extended warranty brings immense peace of mind with a luxury vehicle given their repair bills are typically higher when issues inevitably occur. Just be sure to read policies closely and understand what is and is not included.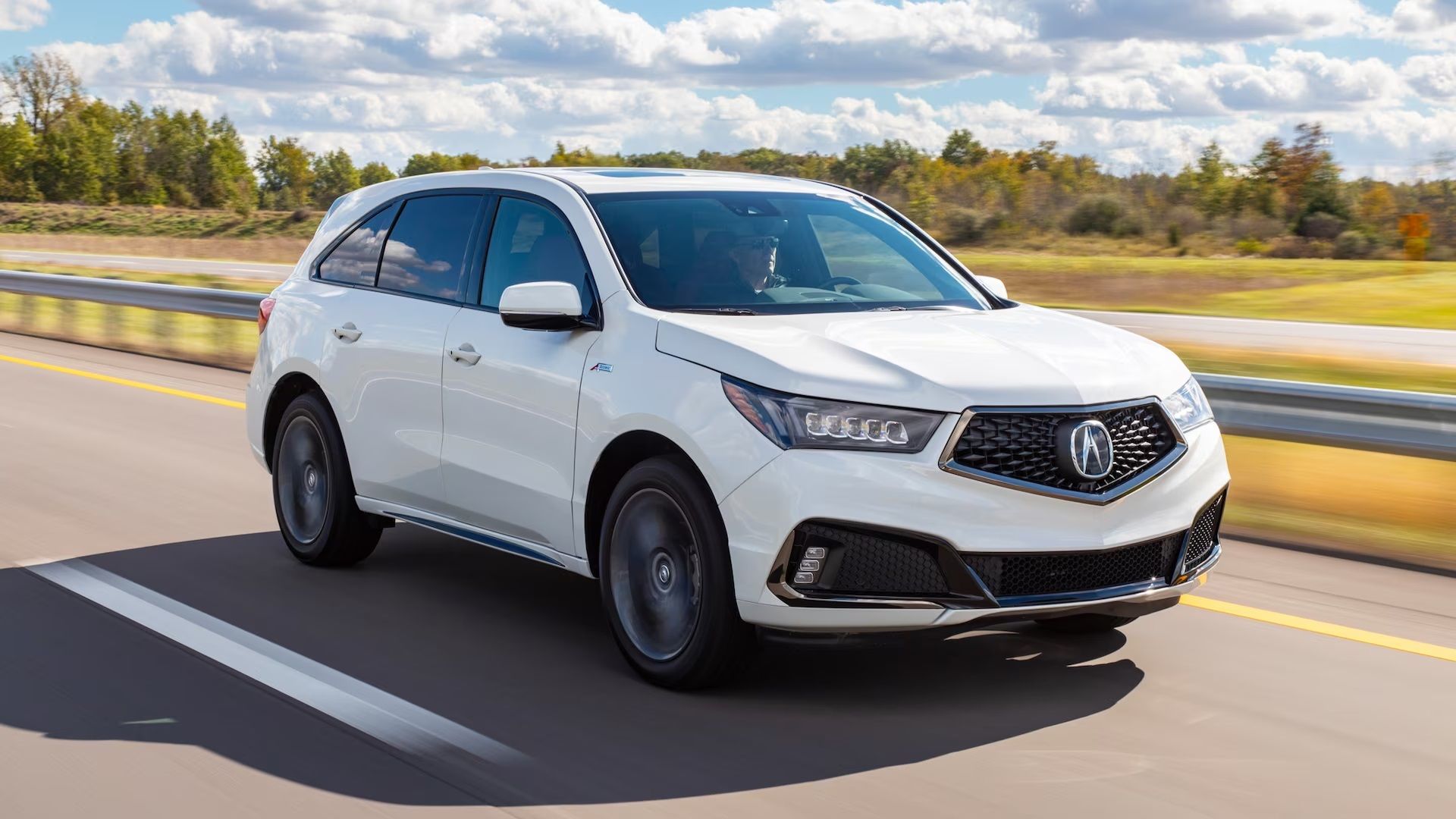 Step 8: Maintain the Vehicle Properly
Once you research, purchase, and drive home your first exciting luxury vehicle, proper ongoing maintenance is critical. Unlike mainstream brands, luxury vehicles demand precise maintenance to protect your investment and prevent costly repairs down the road. Here are some best practices:
●       Follow the service schedule - Do not deviate whatsoever from the factory mileage-based maintenance schedule outlined in your owner's manual. Complete every recommended service on time.
●       Use approved parts and fluids - Luxury cars demand higher grade oils, filters, fluids to work properly. Refuse any suggestions of using "cheaper" non-approved parts.
●       Perform software and firmware updates - Many luxury brands today issue periodic software patches and updates. Stay current to maximize performance.
●       Address small issues immediately - Don't let tiny rock chips, mysterious noises, dash warning lights, etc go unattended. Little issues become bigger when ignored.
●       Keep pristine records - Meticulously log every service, repair, part, and mileage in your maintenance dossier. This proves proper care for future buyers.
●       Only trust authorized service centers - While pricier, factory trained and authorized technicians should handle all work to protect your warranty.
Routine maintenance is not cheap on a luxury vehicle. Budget 1-2% of your car's total value annually for this ongoing care to preserve its optimal performance and driving experience.
9 Other Key Tips for First Time Luxury Car Buyers
Beyond the major steps outlined above, keep these additional tips in mind when embarking on your inaugural luxury vehicle purchase:
●       Only use top tier premium gasoline recommended by your luxury automaker. Low grade fuel risks damaging engines.
●       Tint windows (within legal limits) to protect leather interiors from sun damage. Use sunshades when parked. Leather repair is hugely expensive.
●       Improve resale value with accessories like protective seat covers, window rain guards, floor liners. Keep the interior flawless.
●       Using touch-up paint immediately on any exterior paint chips prevents further damage from spreading.
●       Install an OBD-II diagnostic reader to monitor engine codes yourself rather than paying shops. Some luxury brands integrate apps to read your car's computer.
●       Consider paint protection film just on highly vulnerable front surfaces like hood, bumpers, fenders to prevent chips and dings.
●       Buy GAP insurance when financing to protect yourself if the car is totaled and insurance payout does not fully cover remaining loan balance.
●       Never let different shops try "repairs roulette" with major issues. Only let the luxury brand's authorized technicians handle big repairs under warranty.
●       Prepare for service delays at dealers. Some luxury brands notoriously have long waits currently for repair appointments. Book far in advance if possible.
●       Join online forums or communities for your specific luxury model - this connects you with fellow owners to get feedback and advice.
Owning a luxury vehicle for the first time is hugely exciting. But maximize your enjoyment by setting realistic budgets, researching options thoroughly, buying smart, maintaining diligently, and preparing for the increased costs of premium car ownership. Apply the guidance above to make your first luxury car purchase smooth, successful, and as financially worry-free as possible.
The Best 2023 Luxury Cars
While performance, technology and status vary by model, these luxury vehicles shine for long-term dependability and retained value.
Best Subcompact Luxury SUVs
Acura RDX - Agile handling and a 272 HP V6 make the RDX feel sportier than rivals. Plus it ranks among the segment's most reliable.
Volvo XC40 - With distinctive Scandanavian styling and an efficient T5 powertrain, the XC40 combines luxury with practicality.
Lexus UX - Exceptionally reliable with a cushy interior, the UX rates just behind the Audi Q3 as a recommended subcompact luxury SUV.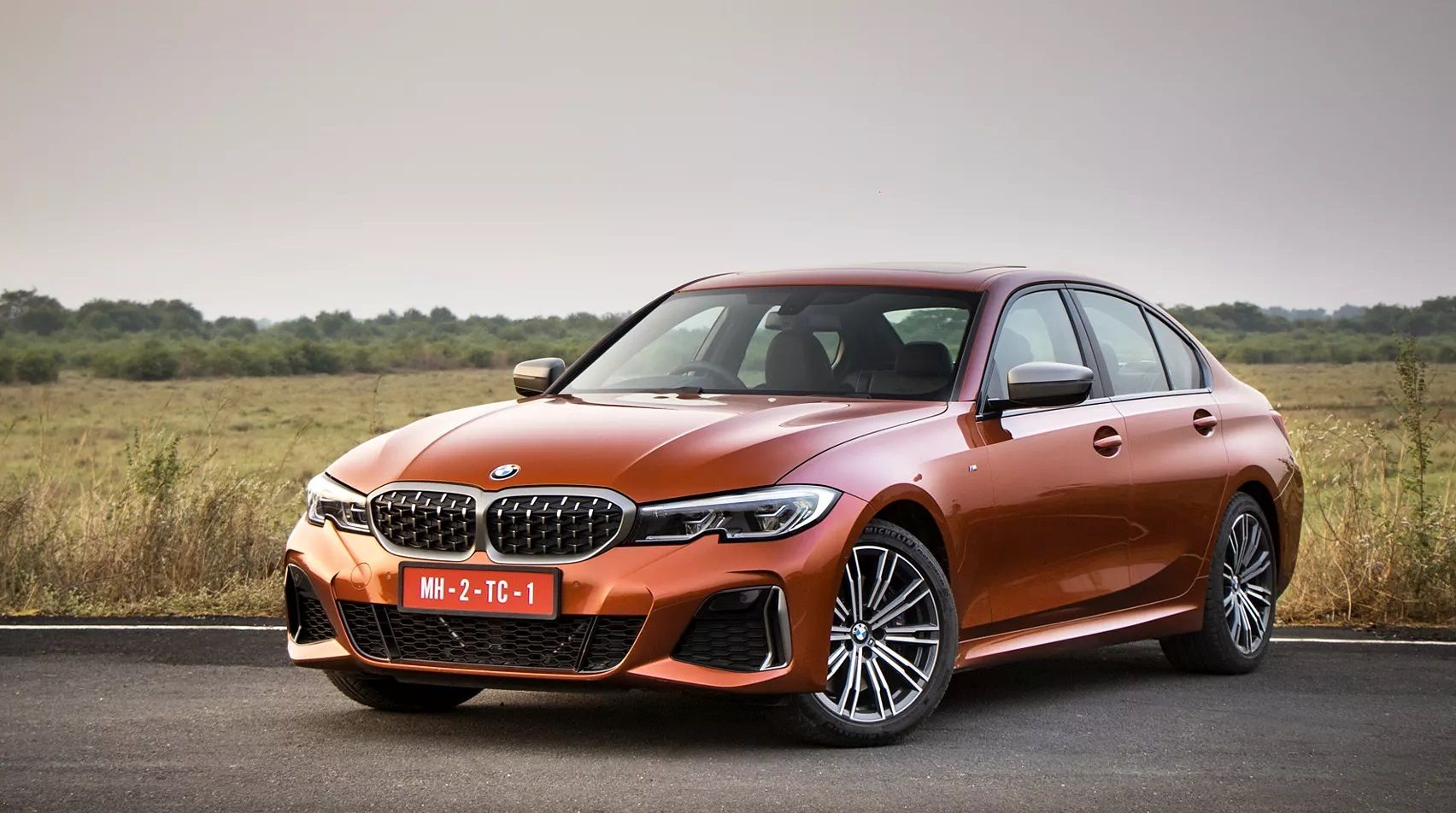 Best Compact Luxury Sedans
Genesis G70 - Athletic driving dynamics and standout design at a relatively affordable price make the G70 a segment standout.
Mercedes-Benz C-Class - With a luxe interior and responsive handling, the popular C-Class gets a full redesign for 2023.
BMW 3-Series - The benchmark for driving enjoyment in a compact luxury sports sedan sees powertrain upgrades for 2023.
Best Midsize Luxury SUVs
Acura MDX - A perennial CR top pick, the family-friendly MDX combines performance and premium features with proven reliability.
Volvo XC90 - Elegant styling inside and out plus available plug-in hybrid and full EV powertrains make the XC90 appealing.
Lexus RX - The RX consistently ranks among the segment's most reliable midsize luxury SUVs. The RX 450h hybrid model boasts excellent fuel economy.
Best Full-Size Luxury Sedans
Genesis G90 - With rear-wheel steering and V8 power, the G90 brings back old school luxury while undercutting European rivals on price.
Mercedes-Benz S-Class - The opulent flagship S-Class pushes the limits of innovation, luxury and performance each generation.
Lexus LS - With composed handling and one of the industry's best reliability records, the LS stands out among full-size luxury flagships.
Key Takeaways
●       Set a budget and select the right luxury vehicle segment for your needs
●       Prioritize reliability, depreciation and long-term value
●       Consider both new inventory and well-maintained used models
●       Thoroughly research ownership costs before purchase
●       Take time to test drive top contenders
●       Negotiate the best possible deal on price and financing
●       Protect your investment with extended warranty and service plans
While expensive up front, choosing wisely and caring diligently for your luxury car can make it a savvy long-term investment. Take a methodical approach to find the perfect luxury vehicle that fits both your lifestyle and budget.