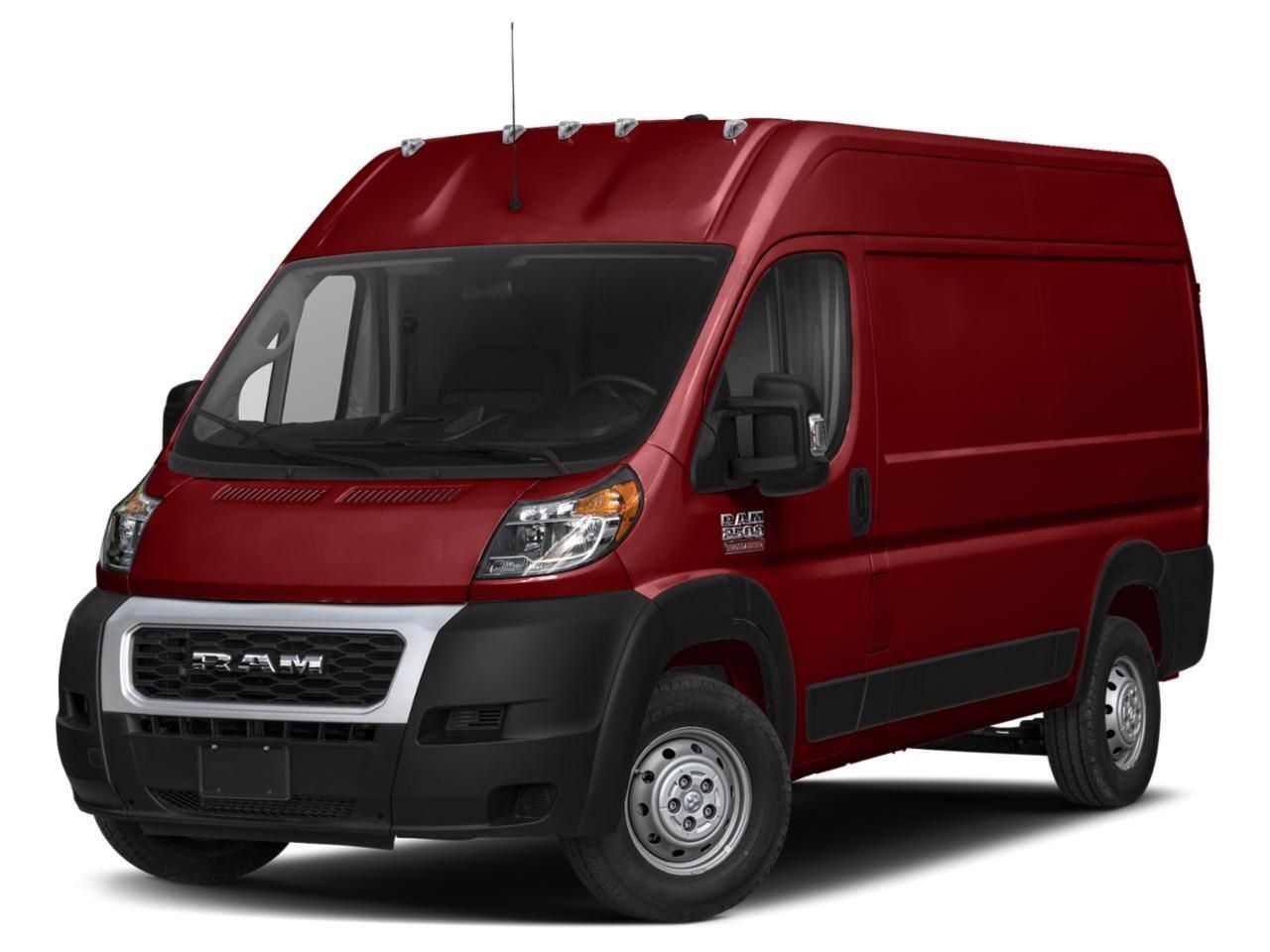 The 2022 Ram Promaster 2500 High Roof cargo van is a popular choice for many commercial applications and DIY camper van builds. This versatile van combines ample cargo capacity, multiple configurations, and abundant customization options into an affordable package.
In this comprehensive review, we'll cover all the key details on the Promaster 2500 High Roof to help you determine if it's the right fit for your needs. We'll look at the performance, interior dimensions, features, pricing, common build-outs, and overall pros and cons of this capable van platform.
An Overview of the 2022 Ram Promaster Model Lineup
The Ram Promaster is a full-size van offered by Fiat Chrysler in multiple sizes and body styles. The lineup includes:
1500, 2500, and 3500 models based on payload capacities
Two roof heights: standard and high
Three wheelbase lengths: 118 inches, 136 inches, 159 inches
Body styles: cargo van, passenger window van, chassis cab, cutaway
This allows buyers to select the right combination of interior space, payload ability, and body type for their specific commercial or personal needs.
The largest Promaster is the 3500 model with the high roof and longest 159-inch wheelbase. It maxes out payload capacity at 5,100 pounds. The 2500 models strike a balance of hauling ability and maneuverability.
Why the 2500 High Roof Stands Out
The 2500 High Roof configuration provides ample cargo volume without being as cumbersome to drive as the largest 3500 models.
The high roof option gives around 76 inches of interior headroom so you can walk upright inside. This enables RV and camper conversions to install beds, kitchens, and other livable features.
The 159-inch wheelbase provides over 400 cubic feet of cargo capacity. There's nearly 5 feet of width between the rear wheel wells to fit large items like pallets and full sheets of plywood.
Overall, the 2500 High Roof Promaster delivers excellent utility for businesses transporting bulky material or van lifers needing livable interior space.
Powertrain and Performance Capabilities
All Promaster 2500 models come equipped with the same engine and transmission combo:
3.6L V6 Pentastar gasoline engine
280 horsepower @ 6,400 RPM
260 lb-ft of torque @ 4,175 RPM
9-speed automatic transmission
Front-wheel drive
This powertrain provides smooth, adequate power for a vehicle of this size. Acceleration and passing abilities are helped by the 9-speed's close gear ratios. Expect 0-60 mph times around 8 seconds when unloaded.
Towing capacity tops out at 6,910 pounds. This allows hauling a decent-sized trailer or vehicle but falls short of the Ford Transit's 7,500-pound rating.
One downside is the Promaster is only available with front-wheel drive. This can limit traction when driving in slippery conditions or going off-road. Competitors like the Mercedes Sprinter offer all-wheel drive options.
Impressive Payload and Cargo Capacities
Where the Promaster 2500 High Roof shines is its payload abilities:
Payload capacity: 4,680 pounds
Cargo volume: 463 cubic feet
Rear opening: 49" x 59"
Width between wheel wells: 54.8 inches
These specs enable owners to utilize the voluminous cargo area for either commercial goods or van living amenities.
The wide, square dimensions make it easy to fully customize the layout. The high roof lets you create a comfortable walkable interior.
New Technology and Comfort Features for 2022
For the 2022 model year, Ram gave the Promaster some nice interior upgrades:
New available 10.1-inch touchscreen
Second-row seating for up to 3 passengers
Optional leather-wrapped steering wheel
Apple CarPlay / Android Auto come standard
Available 360-degree camera system
Optional wireless phone charger
These new features bring the Promaster closer to a passenger vehicle and help improve comfort on long drives. However, it still prioritizes utility over refinement.
The ride quality is a bit choppy and noisy over rough roads compared to rivals. The steering and handling also feel looser for ease of maneuvering in tight urban areas.
But the Promaster trades off luxury for capability - the ideal tradeoff for commercial van users focused on hauling or value-focused van lifers.
A Closer Look at the Base Level Cargo Van
The most affordable Promaster 2500 High Roof is the base-level cargo van. With an MSRP of around $37,000, it packs excellent utility per dollar.
Here are some standout features of the base Promaster cargo model:
7-inch touchscreen display
Front air conditioning
Vinyl front seats
Power windows and locks
Sliding side cargo door
Rear step bumper
282-inch wheelbase
This configuration is purpose-built for hauling cargo or tools on a budget. The limited options help keep purchase and operating costs down.
Pricing Options Across the Promaster Lineup
One advantage of the Promaster is the broad range of trims catering to both commercial and personal use:
| Model | Roof Height | Starting MSRP |
| --- | --- | --- |
| 1500 Cargo Van | Standard | $32,995 |
| 1500 Cargo Van | High | $34,095 |
| 2500 Cargo Van | Standard | $35,095 |
| 2500 Cargo Van | High | $36,095 |
| 3500 Cargo Van | High | $40,730 |
| 2500 Window Van | High | $38,740 |
| 2500 Crew Van | High | $39,440 |
As you move up in models, you gain more interior amenities and optional upgrades. But the core cab chassis and powertrain remain the same versatile platform.
[Disclaimer: These $ numbers may go up/down with time depending on many variables. Check out their website for the latest prices.]
Common Ram Promaster Builds and Conversions
One of the Promaster's biggest advantages is how easily it can be up-fitted for specific commercial and personal uses.
Here are some of the most popular Ram Promaster builds and customizations:
Commercial and Work Vans
Cargo partitions and shelving
Ladder/tool racks
Locking storage cabinets
Backup cameras and sensors
Window mesh grilles
Wheelchair lifts
Camper Conversions
RV layouts with bed, kitchen, and bathroom
Max air fans and ventilation
Solar panels and electrical system
Water tanks and plumbing
Custom cabinetry and furnishings
Off-grid refrigerators and appliances
Food Trucks
Order windows and serving counters
Propane appliances and sinks
Generator, water tanks, grey water system
Signage and exterior lighting
Food storage and prep areas
Passenger Shuttles
Row seating for up to 15 passengers
Interior LED lighting
PA and entertainment systems
Luggage and bike racks
Backup cameras and sensor systems
The Promaster chassis can transform into virtually anything thanks to its non-slip floor, ample wiring access, pre-drilled attachment points, and spacious interior.
Key Things to Know Before Buying
If you're considering a Ram Promaster 2500 High Roof, here are some important factors to keep in mind:
Measure your cargo needs - the 159" wheelbase has a lengthy backend
Test drive the van when loaded - the ride improves with weight
Budget for buildout costs if customizing for commercial or personal use
Skip options you won't use to reduce purchase price
Fuel economy averages 14-18 mpg depending on driving
Requires regular maintenance of fluids, brakes, tires
Go for an extended warranty due to potential electrical issues
Join Promaster online forums - incredibly helpful community!
Doing your homework will set you up for success and help avoid disappointments down the road.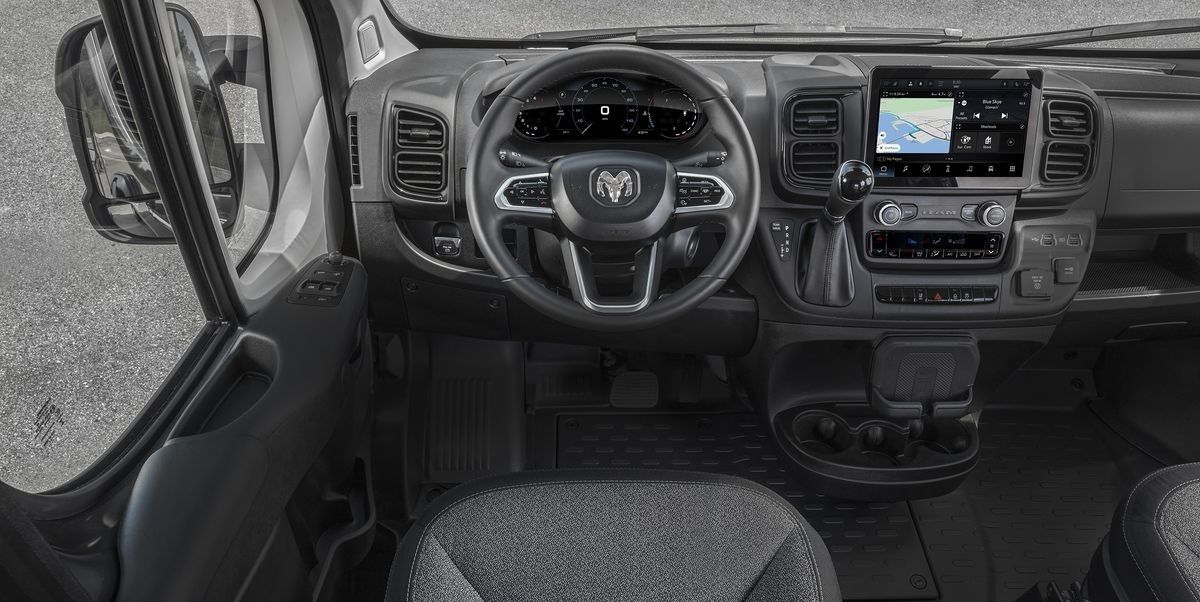 In-Depth Look at DIY Promaster Camper Conversions
The Ram Promaster has become one of the most popular choices for affordable and livable DIY camper van conversions. Let's look at some key considerations when converting the Promaster for van life:
Electrical System
Most camper conversions install 200-400 amp hours of lithium batteries paired with 400+ watts of solar panels. This provides off-grid power for lights, fans, and appliances without needing shore power or a generator.
An inverter (either 1000W or 2000W) is needed to power 110-volt AC devices. A DC-DC charger combos the alternator power and solar to charge the batteries while driving.
Expect to spend around $2,000-4,000 on the electrical system including wiring and fusing.
Kitchen Layout
The Promaster's width lets you install a kitchen along the driver's side with upper and lower cabinets. Typical components include:
Stainless sink with onboard water pump
Single burner induction cooktop
45+ quart fridge/freezer
Dry food storage cabinets
You'll need to decide whether to use space for an oven. Some builders install a removable outside grill instead when more prep space is needed.
Bathroom Options
Fitting a bathroom in a Promaster requires creativity and multi-purpose components. Some common options are:
Cassette toilet with removable holding tank
Undersink toilet with slide-out basin
Outdoor shower attachments using the main sink
Portable toilet with privacy tent accessory
A fixed enclosed wet bath takes up significant space, so most Promaster builds opt for flexible toilet options.
Bed Configuration
The Promaster's flat floorplan allows several possible bed setups:
Full mattress across the rear
Two twin beds side-by-side
Elevated bed over the cab
Convertible bed/sofa bench designs
Installing insulation and ceiling panels creates a cozy sleeping environment. Adding side curtains and screens provides privacy.
Main Pros and Cons of the Ram Promaster 2500
Here's a quick rundown of the key advantages and downsides of the 2500 High Roof cargo van:
Pros
Excellent cargo capacity and payload
Affordable pricing and operating costs
High degree of customizability
Comfortable cab and ride quality
Updated tech and safety features
Durable commercial-grade interior
Cons
Only comes with a V6 gas engine option
No all-wheel drive available
Rivals have higher tow ratings
Less refined drivetrain than competitors
Can develop electrical gremlins
Resale values lower than Sprinter vans
So in summary, the Promaster 2500 wins on flexible utility and value but lags behind in road manners and resale value.
Verdict - A Top Choice for Van Lifers and Tradespeople
The 2022 Ram Promaster 2500 High Roof earns its reputation as one of the best solutions for cargo hauling, work vans, and camper conversions.
It delivers an immense amount of customizable interior space paired with a rugged chassis and modern features. The value is difficult to beat and builds can range from barebones to luxurious.
Downsides like fuel economy, noise levels, and lack of AWD are acceptable tradeoffs given its affordable price and DIY-friendly nature. For small business owners, contractors, and van lifers chasing adventure on a budget, the Promaster 2500 is an excellent choice.