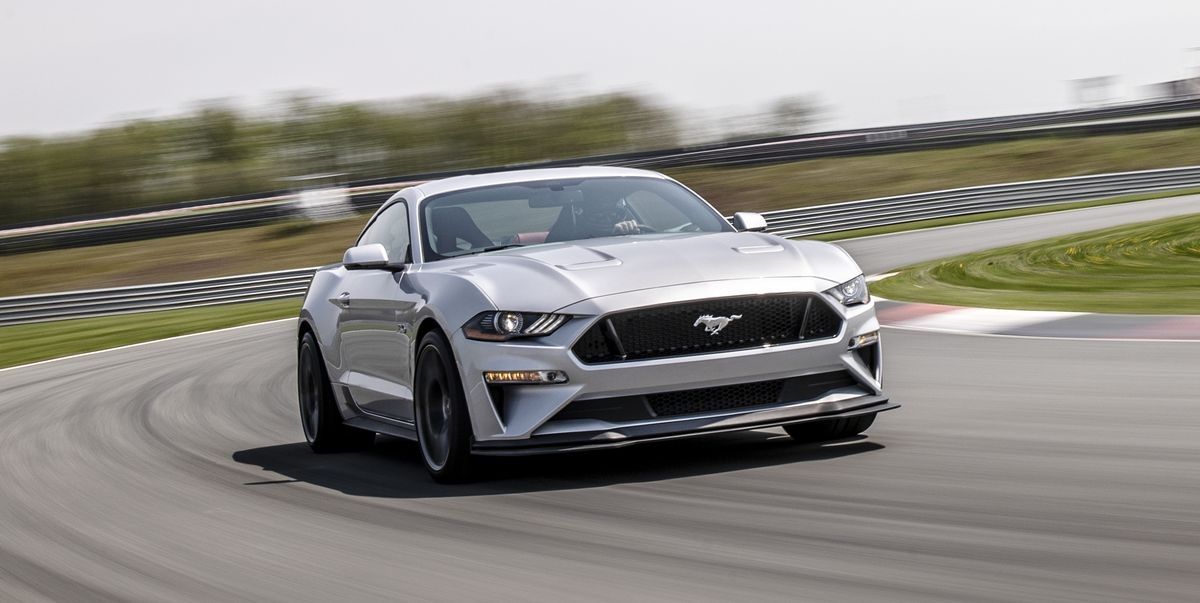 As a huge Mustang fan, I was super excited when I got the chance to check out the 2018 Ford Mustang GT with the Performance Package Level 2. This iconic muscle car has been upgraded to insane levels of power and handling while still being a blast to drive every day.
In this detailed review, I'll share my impressions after test-driving the GT PP2, analyzing its performance capabilities, and seeing how it stacks up against the competition. Stick around if you want the inside scoop on Ford's most hardcore street-legal Mustang yet!
Introduction to the Mustang GT
First, let's do a quick rundown of the Mustang GT for those who aren't familiar with this legendary car. Now in its sixth generation, the 'Stang traces its roots back to the original Pony Car of the 1960s. Over 50 years later, it's still going strong with its signature style and V8 rumble.
The 2018 Mustang GT is motivated by a 5.0-liter "Coyote" V8 putting out 460 horsepower and 420 pound-feet of torque. For comparison, that's over 100 horses more than the entry-level Mustang EcoBoost!
Power gets sent to the rear wheels via either a slick-shifting 6-speed manual transmission or a new 10-speed automatic. I'm sticking with the manual since I like being engaged with my car.
This Mustang is seriously quick, rocketing to 60 mph in under 4 seconds before topping out at an electronically limited 155 mph. And you better believe it sounds amazing with the active exhaust system turned up to 11!
On the interior, the Mustang GT comes well equipped with leather-trimmed sports seats, an awesome 12.4" digital gauge cluster, and the easy-to-use SYNC 3 infotainment system with Apple CarPlay and Android Auto.
I'm 6' 3" and fit comfortably thanks to the coupe's spacious cabin. The trunk is also surprisingly big, easily swallowing a few week's worth of groceries.
Some key specs of the 2018 Mustang GT:
Engine: 5.0L Ti-VCT V8
Horsepower: 460 hp @ 7,000 RPM
Torque: 420 lb-ft @ 4,600 RPM
Transmission: 6-speed manual or 10-speed automatic
Drivetrain: Rear-wheel drive
0-60 mph: Under 4 seconds
Top speed: 155 mph (electronically limited)
What is the Performance Package Level 2?
The Performance Package Level 2 builds on the Performance Pack Level 1 upgrades and takes the Mustang GT's performance to even greater heights. It includes:
19" x 10.5" (front) and 19" x 11" (rear) aluminum wheels
305/30 (front) and 305/30 (rear) Michelin Pilot Sport Cup 2 summer tires
Unique chassis and antilock brake tuning
Retuned MagneRide adaptive suspension
Larger front splitters and rear spoiler for added downforce
Upgraded brakes with 6-piston Brembo calipers and 15" rotors
Revised steering calibration for better responsiveness
Stiffer front and rear stabilizer bars for less body roll
With this package, the Mustang GT becomes a true track weapon while retaining its prowess as an exciting daily driver.
The suspension provides a compliant ride on normal roads while stiffening up for hard driving on curvy backroads or the racetrack. The Michelin Cup 2 tires offer a tenacious grip without giving up much in the way of ride comfort.
What Makes the Performance Package Level 2 Special?
Now that you know the basics of the Mustang GT, let's dive into what makes the Performance Package Level 2 so special. In a nutshell, it turns the GT into a road course slaying monster while keeping things civil enough for daily use.
Starting with the suspension, Ford fits custom-tuned MagneRide dampers and stiffer stabilizer bars. This seriously reduces body roll when pushing hard through corners.
New front splitters and a redesigned rear spoiler add aerodynamic downforce to keep the Mustang planted at speed. Larger Brembo brakes with 15-inch rotors and 6-piston calipers provide incredible stopping power lap after lap.
Of course, stickier rubber is essential to harness all this performance. The PP2 comes with massive 19-inch aluminum wheels wrapped in 305-width Michelin Pilot Sport Cup 2 tires developed specifically for the Mustang. They offer a staggering amount of grip without giving up wet weather performance.
To take full advantage of the handling upgrades, Ford also recalibrated the steering and throttle response. The electrically-assisted steering now provides more feedback through the wheel while requiring fewer turns lock-to-lock for quicker reactions.
Put it all together, and the Mustang GT PP2 can achieve over 1.0 G of lateral acceleration on the skidpad and lap race tracks as fast as the previous generation Shelby GT350. Not too shabby for a $50,000 Mustang!
Driving Impressions – Power and Sound
Alright, enough with the technical stuff. You're probably wondering what it's like to actually drive the 2018 Mustang GT Performance Package Level 2!
Let me start with the power and sound, because this car excels at both. Stomp the throttle and the Coyote V8 roars to life, pinning you back in the heavily bolstered seats as the speedo swings past 60 mph in the blink of an eye.
The torque comes on strong and steady, continuing to push hard all the way to the 7,500 rpm redline.
And that exhaust note, oh man! The active valves open up under heavy throttle, treating your ears to a primal, banshee-like wail. It's loudest in the Track drive mode, which I needed to avoid when passing by police.
I'd recommend keeping it in the quieter Normal mode if you're trying to maintain a low profile.
Gear changes are effortless with the slick-shifting 6-speed manual. The clutch is surprisingly easy to use even in heavy traffic. I'm sure the 10-speed auto is great, but for maximum engagement, the manual is a total blast. Those neat little "throttle blips" on downshifts are just icing on the cake!
Driving Impressions - Handling and Braking
Alright, let's talk about taking corners in this beast! The Mustang has always handled surprisingly well for such a big coupe. The Performance Pack Level 2 takes things to the next level with its redesigned chassis and suspension components.
Turn-in is extremely precise thanks to the quick electric steering and stiffened front end. I could place the Mustang exactly where I wanted with just tiny steering inputs.
Once turned in, there is very little body roll thanks to those beefy sway bars. The bespoke MagneRide dampers keep the chassis well-controlled over mid-corner bumps that would upset lesser cars.
Traction is seemingly endless with the ultra-sticky Michelin tires. I kept pushing harder and harder, yet the Mustang's rear end stayed planted all the way to the corner exit – no mean feat with 460 horsepower being sent rearward!
Hard on the brakes and the mighty Brembos treated me to worry-free, fade-free stops every single time. The pedal offers a good feel and modulation, allowing me to smoothly scrub off speed before turn-in. ABS is tuned perfectly as well, with no unexpected kickback through the pedal.
Overall, the PP2 'Stang provides a supreme sense of poise and control at the limit. It left me with a huge grin each time I got on the throttle coming out of a corner!
Daily Driving and Livability
As capable as it is on a racetrack, most owners will be daily driving their Mustang GT PP2. The good news is this car is perfectly livable as everyday transportation.
In Normal or Sport drive modes, the adjustable suspension remains compliant over broken pavement and road imperfections. Sure, occasional bumps result in some harshness due to the giant tires and performance tuning.
But it's far from being painfully stiff or unlivable. I averaged about 23 mpg, which is pretty decent for a 460-horsepower muscle car!
The Recaro cloth seats are comfortable for long trips and most drivers will find a good seating position. Interior noise is higher than a luxury car but about average for the class. Road noise from the tires is noticeable but worth the tradeoff for the massive grip they provide.
The Mustang boasts decent outward visibility for a modern coupe. Still, checking the blind spots takes some extra attention. The backup camera and parking sensors are a big help when maneuvering in tight spaces.
The trunk can easily hold several large suitcases, making the Mustang a capable road tripper.
How Does It Compare with the Competition?
The 2018 Mustang GT PP2 goes head-to-head with performance coupes like the Chevy Camaro SS 1LE and Dodge Challenger R/T Scat Pack. Let's see how they stack up!
The Camaro 1LE is a track-ready beast but costs thousands more when similarly equipped. It can't match the Mustang's athletic handling or sweet manual transmission. Interior space is severely limited in the Chevy.
The Challenger R/T Scat Pack is cheaper but quite large and heavy. It's more of a classic muscle cruiser than a sharp handling machine. The interior room is generous but the build quality is below average.
Compared to pricier European sports coupes like the BMW M4 and Mercedes C63 AMG, the Mustang GT PP2 offers similar performance at a fraction of the cost. Sure, the Germans may have nicer interiors but they can't compete with the Mustang's capabilities per dollar.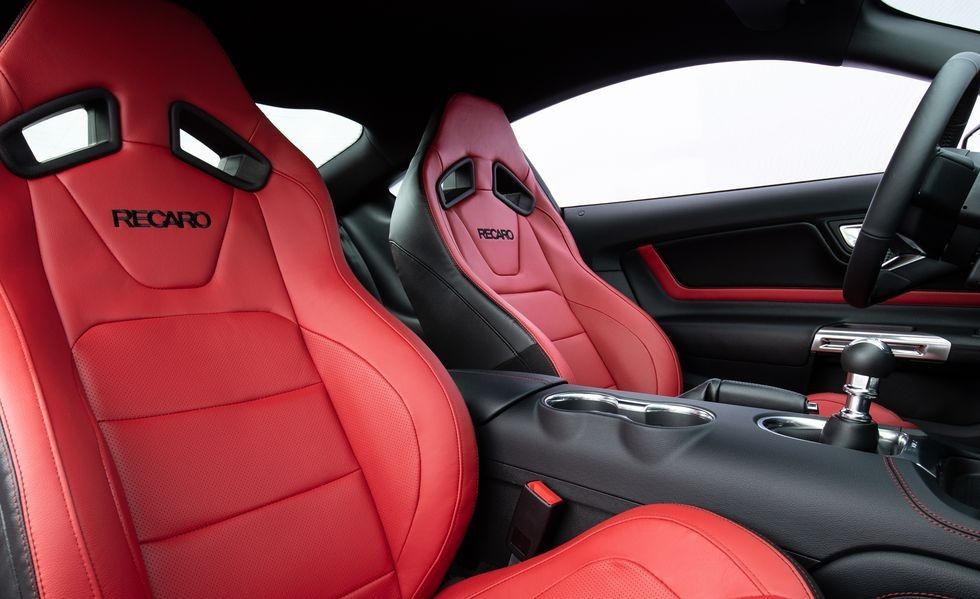 Is It Worth the Price?
The base Mustang GT starts right around $35,000, making it a performance bargain. Opting for the Level 2 Performance Package tacks on an extra $6,500. With some other goodies like the 12-speaker B&O sound system and active exhaust valves, a fully loaded GT PP2 comes in around $50,000.
That's certainly not cheap, but still thousands less than comparable track-ready coupes. Plus, you get the classic Mustang style, razor-sharp handling, visceral V8 power, and a heritage stretching back over 50 years.
In my opinion, the 2018 Ford Mustang GT with Performance Package Level 2 is absolutely worth every penny. It delivers supercar-rivaling performance with enough civility for daily use.
This is an absolute performer's car that leaves very little to be desired. Its balance of capabilities and sheer value for money make it a winner in my book.
Conclusion – An American Icon, Perfected
The 2018 Mustang GT PP2 is the ultimate expression of what a fast, fun-to-drive, and livable sports coupe should be. It retains the classic Mustang spirit while incorporating modern performance upgrades that leave the competition far behind.
This car excels equally at the drag strip, on backroads, carving up canyons, or even tackling the daily work commute.
Few vehicles offer this level of performance and driver engagement at such an accessible price point. Ford has taken an American automotive icon and refined it into the ultimate backroads warrior.
The 2018 Mustang GT with Performance Pack Level 2 earns my highest recommendation. It's a car that any driving enthusiast needs to experience to fully appreciate just how capable this new Mustang really is.
Thanks for reading my in-depth review and analysis of the 2018 Ford Mustang GT PP2! Let me know your thoughts on this amazing car in the comments. Until next time, happy motoring.